120 9fifty Snapback
$

45.00 Sold Out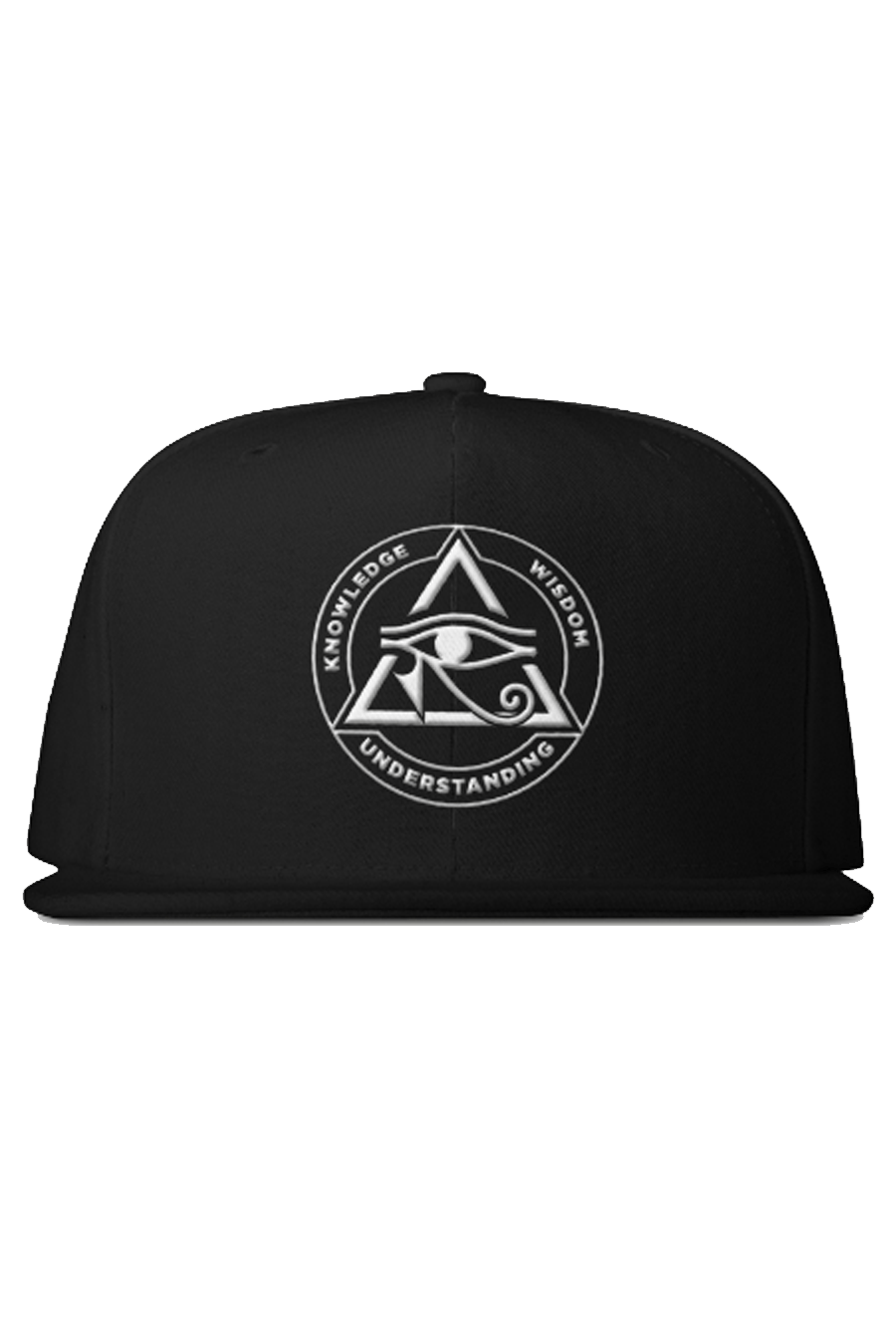 The term "120" came about in the prison and juvenile detention systems around New York, where the Nation of Gods and Earths Supreme Wisdom were considered contraband. To avoid disciplinary action, followers were teaching each other using coded references such as "120" and "degrees". These codes would later transfer over to street slang upon release from prison of these followers. The K + W = U 120 emblem includes The Eye of Horus, also known as wadjet, wedjat or udjat, is an ancient Egyptian symbol of protection, royal power, and good health. The eye also represents the pinal gland or third eye known as the gateway to higher consciousness which is considered the consciousness of a god. The pineal gland, or third eye, is located in the geometric center of the brain with the triangle representing this correlation to the location of the Great Pyramid in the center of the physical planet. The circle represents the cipher with each section constituting the 120 Degrees.
- 9FIFTY SNAPBACK STYLE
- EMBROIDERED K+W=U 120 EMBLEM IN WHITE ON THE FRONT
- BLACK UNDER-VISOR
- EMBROIDERED NEW ERA LOGO ON THE LEFT
- 100% WOOL
FINAL SALE NO RETURNS
The Supreme Mathematics is a system of understanding numerals alongside concepts and qualitative representations that are used along with the Supreme Alphabet. The Supreme Mathematics is the numerology system within the Nation of Gods and Earths (5 percenters), used to give enlightenment to life's purpose and supreme understanding.
Supreme Mathematics
1 - Knowledge
2 - Wisdom
3 - Understanding
4 - Culture/Freedom
5 - Power/Refinement
6 - Equality
7 - God
8 - Build or Destroy
9 - Born
0 - Cipher
120/Knowledge + Wisdom + Cipher = Understanding
1. - Knowledge
Knowledge is the accumulation of facts thru observing, learning, and respecting. Knowledge is the foundation of all in existence, for it must be "known" in order to make it manifest. 1 or Knowledge is also Man. (1)(Knowledge)
2. - Wisdom
Wisdom is Knowledge acted upon. Wisdom is Water, or the vital building block of life. 2 or Wisdom is also Woman. (2)(Wisdom)
0. - Cipher
0 is Zero, it is also the completion of a circle consisting of 360 degrees (120 degrees of Knowledge, 120 degrees of Wisdom, 120 degrees of Understanding). All in existence pertains to a cipher.
3. - Understanding
Understanding is the addition of Knowledge & Wisdom (1+2=3), complete comprehension. 3 or Understanding is also Child. The highest form of Understanding is Love. Understanding is built from Knowledge first-and-foremost. (3)(Understanding)
Life comes when you have knowledge, wisdom, and understanding, when you can see for real, touch, and feel for real, know for real. Then you are truly living.
- The RZA
Share